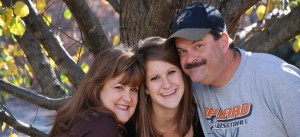 CORNERSTONE THERAPY ASSOCIATES, LLC. is a private therapist-owned, independent contract therapy company that provides pediatric through young adult occupational therapy services.
It is our goal to provide very individualized services in all settings and to address specific needs in a dynamic way that facilitates significant progress. We are dedicated to listening to parents concerns and assisting in developing programming for the home setting. We believe in educating parents to help to be an integral part of the student's programming and to be an advocate for their individual needs.
We treat 
a variety of different diagnoses with several staff having certifications in a variety of specialty
areas. We offer Occupational Therapy Evaluations, Direct and Consultative Services, Specialized Sensory Assessment and Programming. We provide services to public schools, private schools, private-in home therapy, community groups, grant services, education seminars, training, workshops and ID/DD waiver services through the state. To read more check out a recent interview in the Richmond Times Dispatch.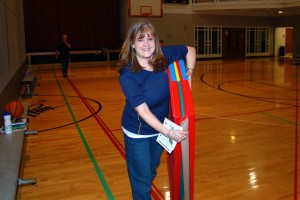 WENDY ATKINSON owner and founder of Cornerstone Therapy Associates, LLC. has been serving the Richmond area for 31 years. She was a VOTA Board member for 25 of those years. She graduated from Virginia Commonwealth University/Medical College of Virginia with bachelor of science degree in occupational therapy and a minor in Psychology. She has obtained multiple certifications over the years for NDT, Pediatric Myofascial Massage, and SIPT Certification.
She also has a specialty in Autism Spectrum Disorders, including Asperger syndrome, and also in various programs such as Handwriting Without Tears, the Astronaut training protocol, and the Wilbarger brushing protocol. She performs detailed sensory evaluations and designs individualized programs for students and families.
When not working, she enjoys spending time with her husband and daughter. She enjoys reading, writing, cooking and decorating. She also likes spending time teaching and doing trainings and workshops. She is involved in programming for students with disabilities in her church and in the community.