Owner/Director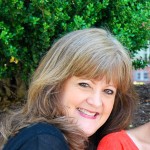 Wendy Atkinson owner and founder of Cornerstone Therapy Associates, LLC. has been serving the Richmond area for 31 years. She was a VOTA Board member for 25 of those years. She graduated from Virginia Commonwealth University/Medical College of Virginia with bachelor of science degree in occupational therapy and a minor in Psychology. She has obtained multiple certifications over the years for NDT, Pediatric Myofascial Massage, and SIPT Certification. She also has a specialty in Autism Spectrum Disorders, including Asperger syndrome, and also in various programs such as Handwriting Without Tears, the Astronaut training protocol, and the Wilbarger brushing protocol. She performs detailed sensory evaluations and designs individualized programs for students and families. When not working, she enjoys spending time with her husband and daughter. She enjoys reading, writing, cooking and decorating. She also likes spending time teaching and doing trainings and workshops. She is involved in programming for students with disabilities in her church and in the community.
Office Staff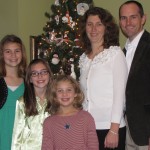 Jennifer Roberson is an administrative assistant /billing coordinator. She handles ID/DD waiver services, private patient claims, and some public county school billing. She graduated from Azusa Pacific University with a Bachelor of Arts in Psychology and Christian Education.  She and her husband have three girls.  She enjoys reading, gardening, volunteering and hanging out with her family.
Clinical Staff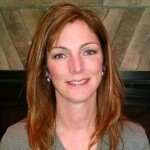 Brandee Ferber graduated from Virginia Commonwealth University in 1998 with a Bachelors of Science degree in Occupational Therapy.  Brandee has been working for  Cornerstone Therapy since 2005 primarily focusing on school system therapy.  She also has experience with early intervention and private school settings. Brandee and her husband Robert have two very active boys.  In her spare time, Brandee enjoys spending time with her family and friends, traveling, and watching her boys play soccer.  Her favorite part of working with children is seeing them achieve their goals no matter how small and knowing that she has played a part in helping them reach them.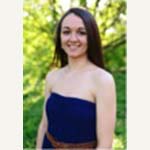 Ashley Hickman graduated from West Virginia University in 2012 with a Bachelors of Arts in Human Performance, then received a Masters degree in Occupational therapy in 2013.  Ashley has been working in the inpatient rehabilitation setting for the past two years and is currently branching out into the pediatric field of OT.  She loves working with children and enjoys bringing out her creative side to enhance the lives of children during day to day activities. Her passion is to increase a child's independence while bringing fun and laughter to each therapy session. In her free time, she enjoys snowboarding, playing sports, hiking, volunteering within the community/church, hanging out with friends/family, and traveling.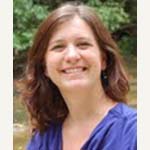 Karen Langley attended Longwood University and graduated from Jefferson College of Health Sciences in 1994 with an associate degree in Occupational Therapy. She has been practicing as an Occupational Therapy Assistant for 18 years, working with both private and public schools serving students with autism, sensory processing disorder, behavior management, and other childhood developmental disorders. Having a personal and special interest in working with families and individuals on the Autism Spectrum. She has participated in numerous continuing education courses. These courses included sensory processing, infant and childhood therapeutic massage, behavioral management through sensory awareness, handwriting and the integration of the visual and vestibular system. Karen and her husband Jim have 2 active boys that love to be in the outdoors camping, hiking, and participating in church and Cub Scout events.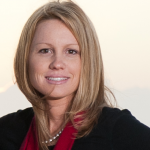 Mandy LeReche earned her Bachelors degree from Virginia Tech in 2004, with a focus in Nutrition & Exercise.  She then earned her Masters Degree in Occupational Therapy at Virginia Commonwealth University in 2006.  Since that time, Mandy has worked in the outpatient occupational therapy department at the Children's Hospital of the King's Daughters.  She began working at Cornerstone Therapy in September of 2009 and really enjoys helping kids in the school setting.  She has participated in numerous continuing education courses including sensory processing & praxis, neuromuscular electric stimulation, evaluation and treatment of feeding disorders, handwriting and the integration of the visual and vestibular system.  She has various certifications including Therapeutic Listening, Interactive Metronome and is a Sequential Oral Sensory (SOS) trained therapist.  Mandy thoroughly enjoys working with kids in all settings and is passionate about learning advancements in treatment to assist with various disabilities.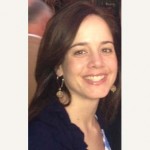 Emily Mason graduated from Randolph Macon College in 1999 with a B.A. in business/economics. She worked for a number of years before returning to graduate school, receiving her Masters of Science in Occupational Therapy in 2006. Returning to graduate school to pursue a career in Occupational Therapy, proved to be just the right calling. Emily has never looked back on her decision and has enjoyed working with clients of all ages, although her true passion is pediatrics. She has experience in a number of pediatric settings including outpatient, home, and school based therapies. She has worked with children of all abilities and particularly likes working with children and their families to achieve desired outcomes. She is passionate about learning and is continually pursing opportunities for grown through mentorship, reading, and continuing education courses. She has participated in a number of continuing education courses including neurodevelopmental treatment and sensory integration, functional neuroanatomy and treatment applications, pediatric vestibular rehabilitation, school based interventions, sensory integration and praxis, pediatric yoga, trends in movement science, handwriting without tears, and treatment tools for sensory integration. When not working Emily enjoys spending time with her husband John, two girls Sydney and Anna, and dog Scout. She loves to be outdoors, being creative, and completing DIY projects.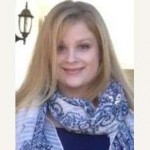 Madison Showalter graduated summa cum laude with an associate degree in Occupational Therapy from Tidewater Community College. She completed fieldwork studies while under the direction of Cornerstone therapists and discovered that she had found her niche. She began working with Cornerstone Therapy Associates in 2013. Madison has a background in childcare and is passionate about pediatrics. She enjoys problem solving to discover what helps each individual child succeed. When not working, Madison enjoys relaxing on the beach, spending time with family and friends, reading, and crafts.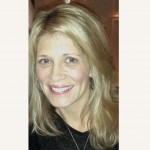 Molly Snow graduated from James Madison University in 1997 with a B.S. in Health Sciences and from Virginia Commonwealth University in 2000 with a Masters of Science in Occupational Therapy.  She has worked in a variety of pediatric settings, including school system, early intervention, outpatient clinic, home, and inpatient mental health.  Molly loves working with children of all abilities and their families, and she enjoys attending continuing education courses to keep current and creative.  Molly and her husband Neil stay busy with their three wonderful children and their many activities.  In her spare time, Molly loves to run the roads and trails of Richmond, get lost in a good book, or spend time with family and friends.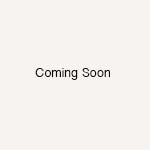 Brandi Staats has worked with children and adults with disabilities for more than 16 years in a variety of capacities and environments including schools, camps, acute care, outpatient clinics and home-based therapy settings. She received a Bachelor's of Science in Therapeutic Recreation from VCU in 1999 and earned her Masters of Science in Occupational Therapy from VCU in 2009.   Brandi worked in a pediatric outpatient clinic for 6 years. She began working with Cornerstone in 2011.   Brandi has specific training in pediatric feeding disorders, Beckman Oral Motor protocol, Neuro-Developmental Treatment, Sensory processing disorder, and handwriting.  She enjoys helping children and adults with disabilities reach their full potential as well as providing support and education to families and caregivers. In her spare time, Brandi enjoys spending time with her husband and two sons traveling to the beach, taking walks to the park, and Friday movie nights at home.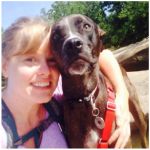 Emily Wallace obtained her Master of Science in Occupational Therapy from the Medical College of Virginia Health Science Division and was awarded her title as a Registered/Licensed Occupational Therapist by the Commonwealth of Virginia's Board of Medicine in December of 2014. She has always had a passion for helping people with disabilities across the lifespan and carries a special interest in serving children and adults who are on the Autism Spectrum by working alongside them to achieve their most fulfilling and meaningful potential in life.  When she is not working you will most likely find her off on an adventure with her dog, whether it be hiking the James River trail system with her friends or camping in the mountains. She loves nature and animals and is also an accomplished photographer known for her attention to light and beauty in often overlooked places.